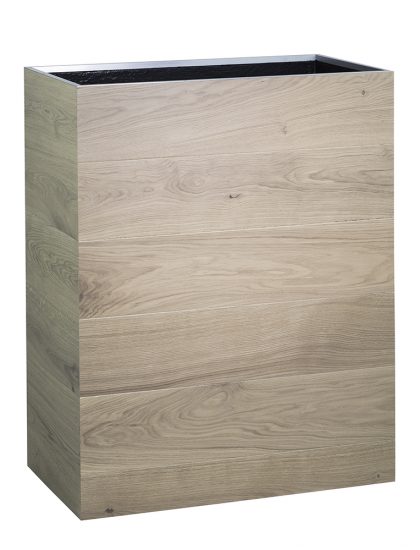 The Cambridge Planter  is made from oak veneer with an aluminium trim, GRP lined to ensure it is water tight and to protect the wood from rotting. Other Veneers are available, we have a wide variety to choose from. Other trims are available, please ask for details.
The Cambridge Planter is an interior planter and can be made into a cabinet planter, see separate image. This is the  perfect size for sitting on top of a filing cabinet. Great for small plants and succulents and the tall trough is superb as a barrier trough, just add plants!
There is a tall trough and a cabinet trough in our standard range which is growing. Bespoke sizes and other finishes are available please enquire.