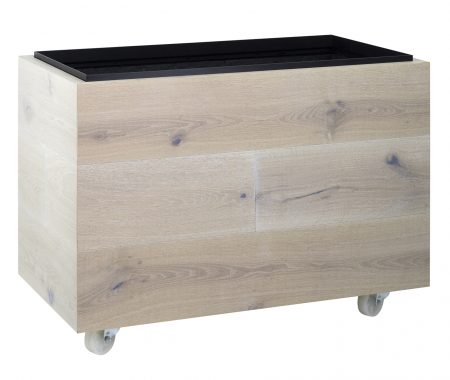 The Henley Planter is an interior wooden planter made from veneer. There are a variety of veneers available to choose from our range.
Each Henley Planter is handmade with mitred joints.
These planters are GRP lined to protect soil from rotting the inside.
The planter has a powder coated metal trim instead of a lip to complete the look. This trim can be powder coated in any RAL colour.
Available in a variety of sizes and bespoke sizes on request.
Casters have been added to the planter in the picture and are available as an additional extra. 
HEN10060
HEN10080
HEN12060
HEN12080
HEN15060
HEN15080
1000 mm
1000 mm
1200 mm
1200 mm
1500 mm
1500 mm
450 mm
450 mm
450 mm
450 mm
450 mm
450 mm
600 mm
800 mm
600 mm
800 mm
600 mm
800 mm