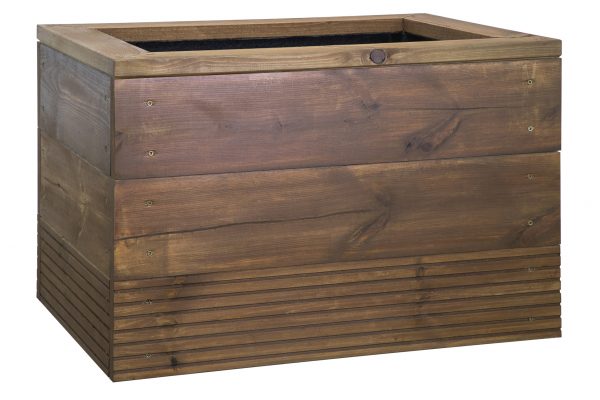 The Waterloo Planter is a sturdy hardwearing planter made from decking. The top tiers of the planter show the smooth side whereas the base of the planter shows the ridges. Each planter is carefully mitred at the corners.
The Waterloo Planter is a traditional style planter made from pressure treated timber and stained to a colour of your choice. There are many stain colours to choose from.
The Waterloo Planter is perfect for a rustic or traditional  environment.
There are a variety of standard sizes and bespoke sizes are available on request
A large variety of stain colours available or these planters can also be painted in a RAL colour.
WL10040
WL10060
WL10080
WL12040
WL12060
WL12080
WL15040
WL15060
WL15080
1000 mm
1000 mm
1000 mm
1200 mm
1200 mm
1200 mm
1500 mm
1500 mm
1500 mm
400 mm
400 mm
400 mm
400 mm
400 mm
400 mm
400 mm
400 mm
400 mm
400 mm
600 mm
800 mm
400 mm
600 mm
800 mm
400 mm
600 mm
800 mm