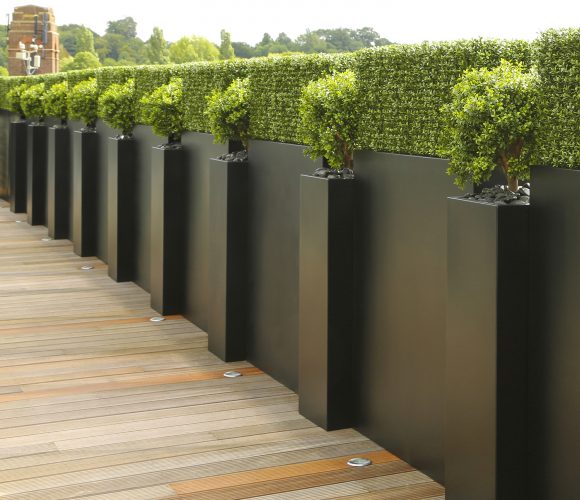 The Tall Trough planters are perfect barrier troughs used for screening off areas in offices or break out areas outdoors. They also make effective screening on balconies.
Our Tall Trough can be made on request with a false base so that they do not have to be fully planted up, and if necessary we can make the these troughs at varying heights. Please contact us for more details.
Available in any RAL colour matt, satin, gloss or metallic  finishes.
1000 mm
1050 mm
1050 mm
1030 mm
1350 mm
1100 mm
1000 mm
350 mm
400 mm
500 mm
350 mm
450 mm
350 mm
400 mm
550 mm
600 mm
600 mm
700 mm
800 mm
1200 mm
1200 mm