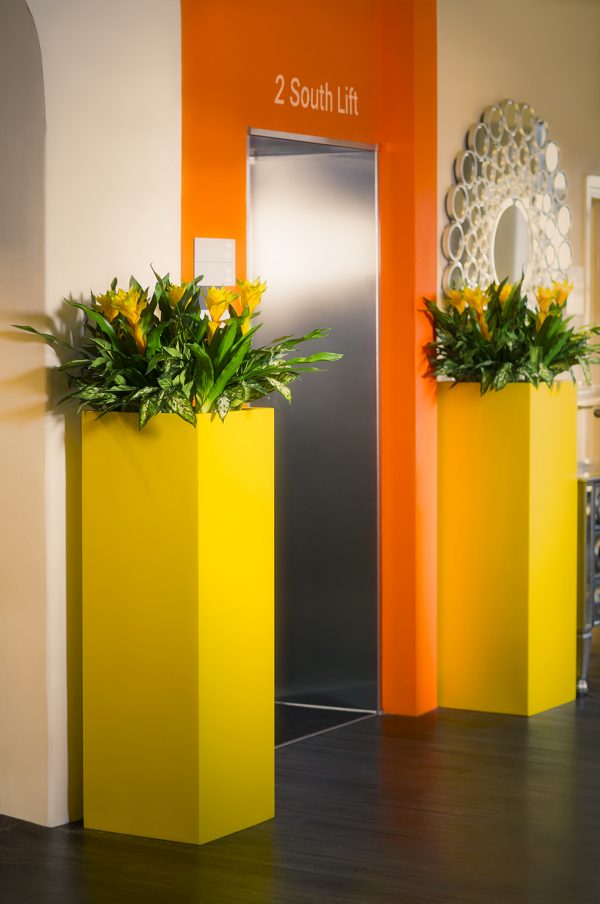 Tall Square Planters add a stylish splash of colour to your room, great for office spaces or around the home and garden.
Tall Squares also look stunning outdoors and can enhance entrances and doorways.
Available in a variety of sizes and heights, these work well on there own or in clusters.
Any of these standard sized planters can be cut down to your own specifications.
Also available in any RAL colour matt, satin, gloss or metallic finishes.
TLS3560
TLS3580
TLS35100
TLS35120
TLS4060
TLS4080
TLS40100
TLS40120
TLS5040120
TLS60100 
350 mm
350 mm
350 mm
350 mm
400 mm
400 mm
400 mm
400 mm
500 mm
600 mm
350 mm
350 mm
350 mm
350 mm
400 mm
400 mm
400 mm
400 mm
400 mm
600 mm
600 mm
800 mm
1000 mm
1200 mm
600 mm
800 mm
1000 mm
1200 mm
1200 mm
1000 mm