The Miller Homes Novus development,  Hatysa,  is set on the former Itron gas meter factory, and is representative of the extensive regeneration taking place in Stretford, Manchester, breathing new life into the area. 
The Hatysa sits in the heart of a well established, mature, residential area, within walking distance from Old Trafford football and cricket grounds and Salford Quays.
All apartments within the complex will benefit from access to the communal, private sky garden above the residents car park which Europlanters are proud to have been involved in creating. This feature of the development is likely to be a popular feature with the residents, with its pergolas, spaces to eat and drink and socialise.
Europlanters manufactured and installed the 120 trough planters and 12 pergolas. These were sprayed in 7031 matt finish to compliment the building. Within the garden are a number of benches including 8 circular benches to make a 'roundabout' in the centre of the scheme, and sitting proudly in the centre of the project lies a large Eyam planter resplendent in our corten1 effect.
Also manufactured by Europlanters are the picnic tables and stools as well as a further 4 large feature planters which sit amongst the troughs creating green spaces for guests of the development to relax amongst and enjoy.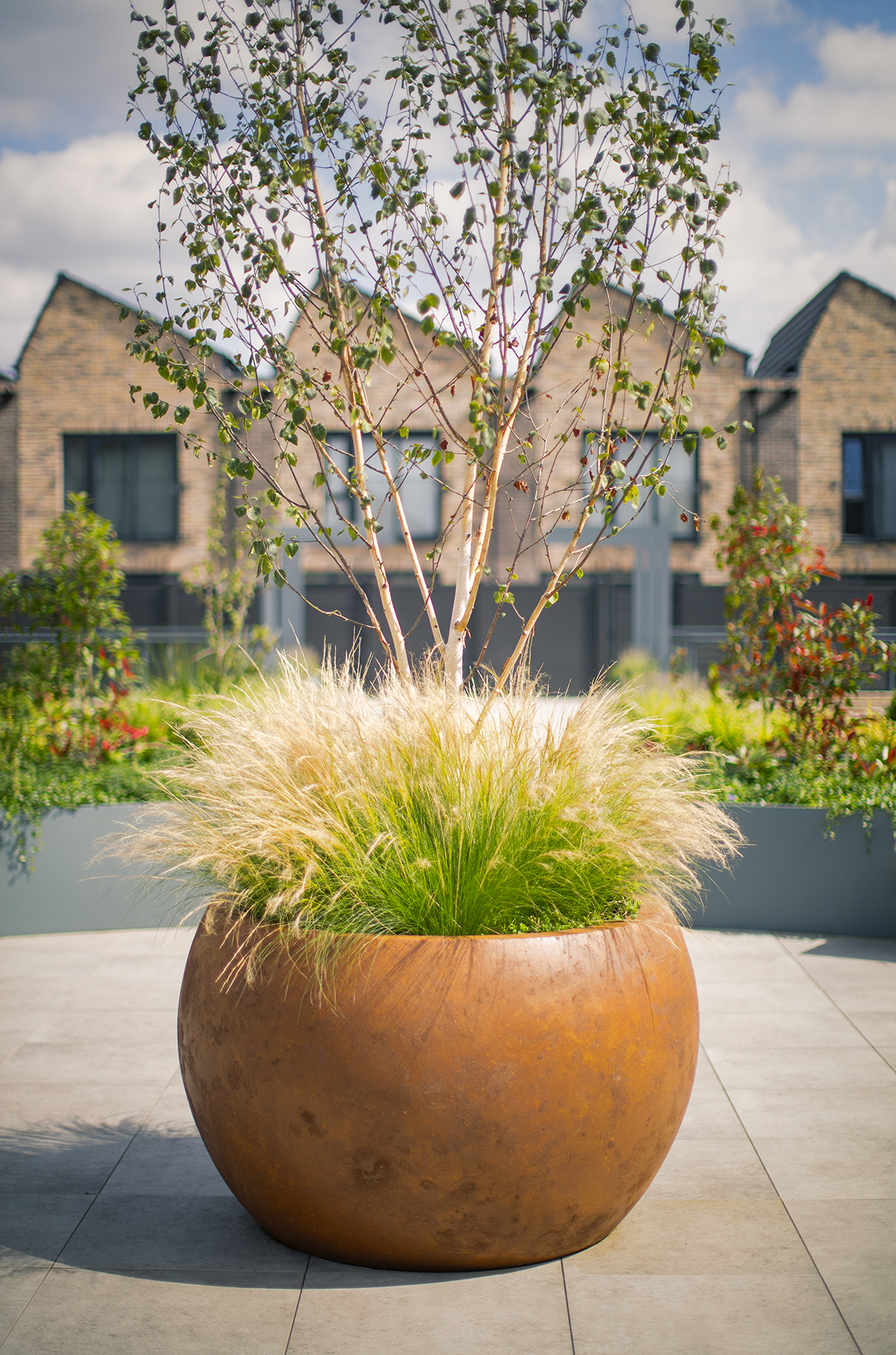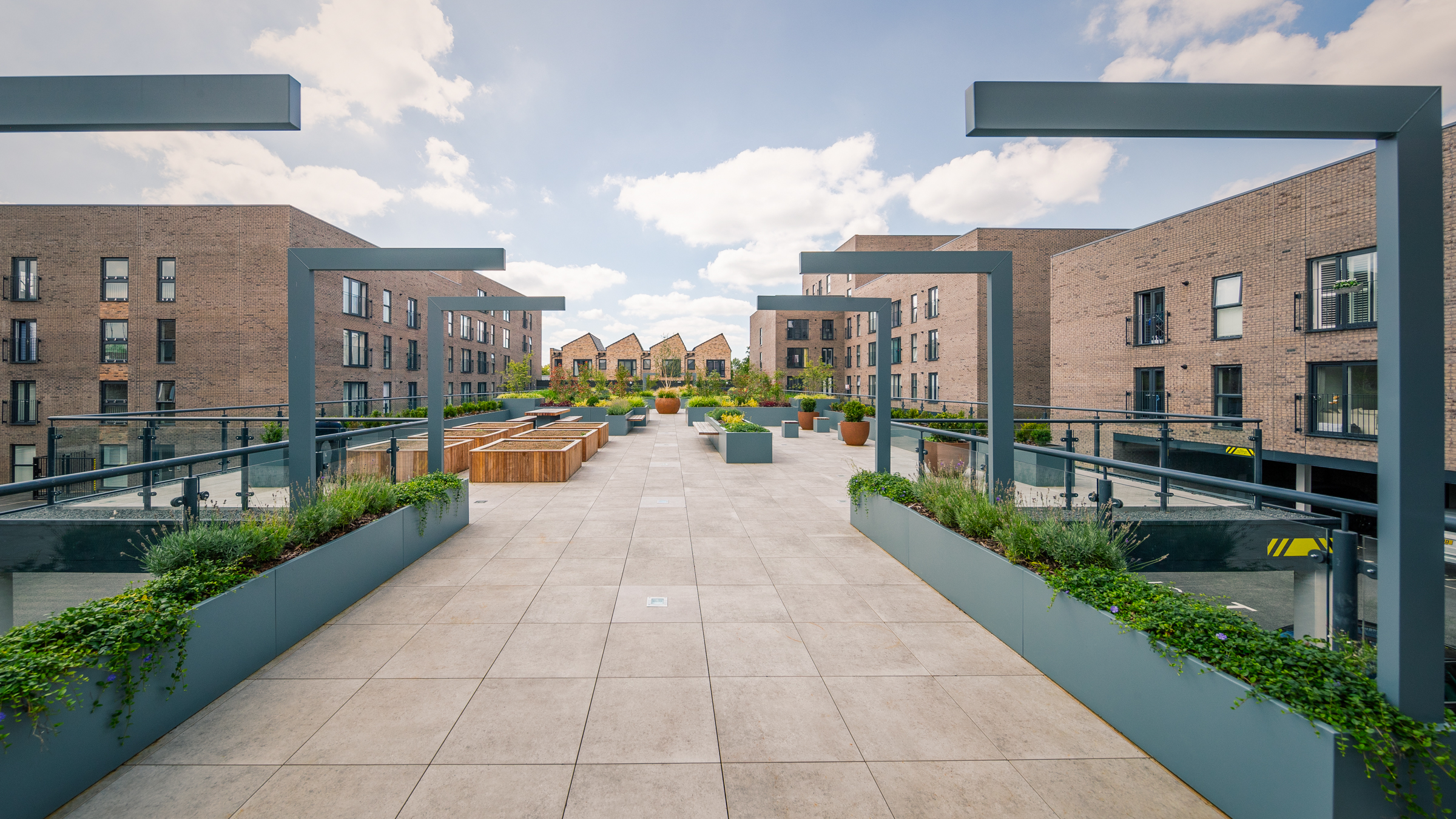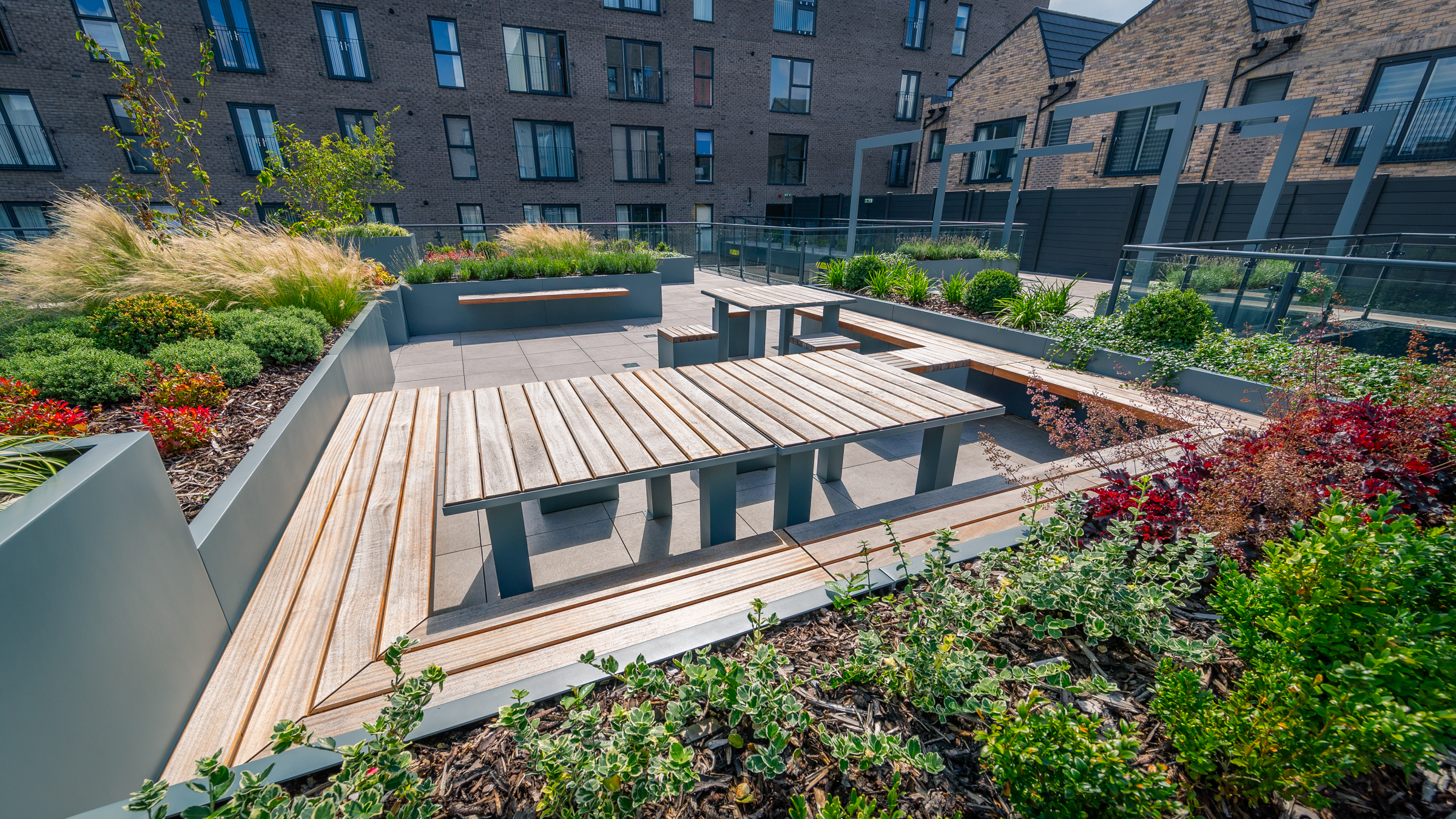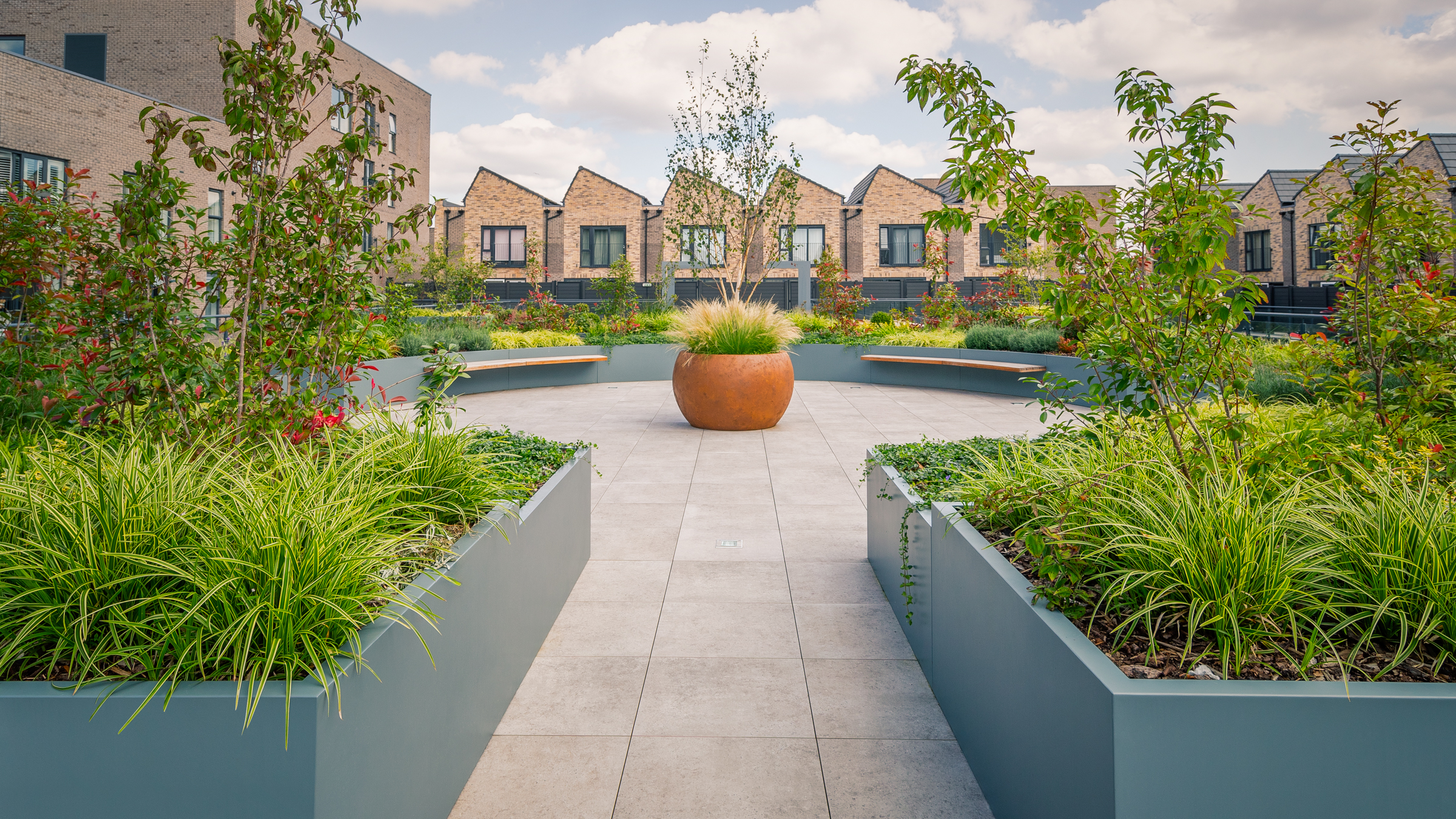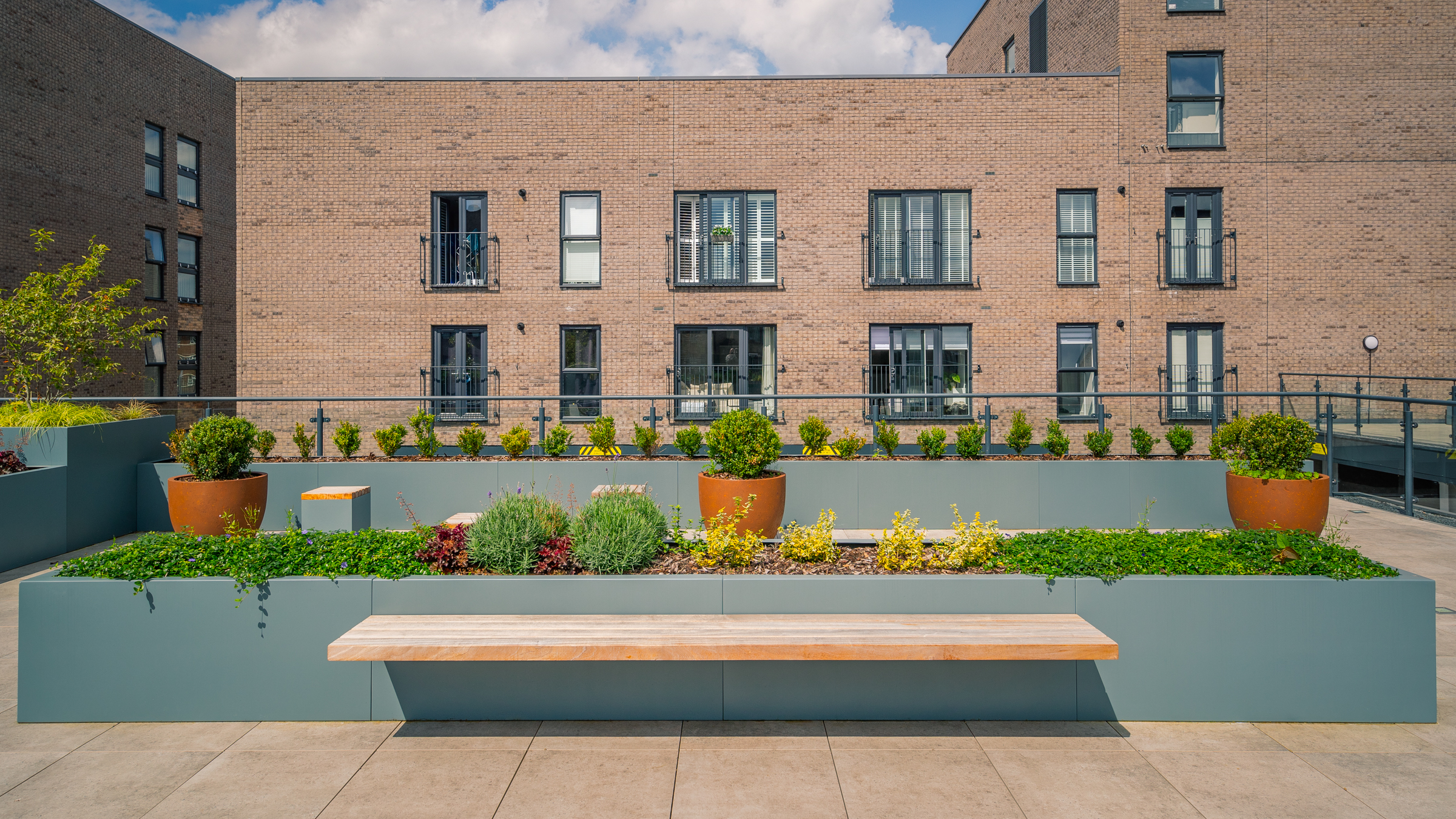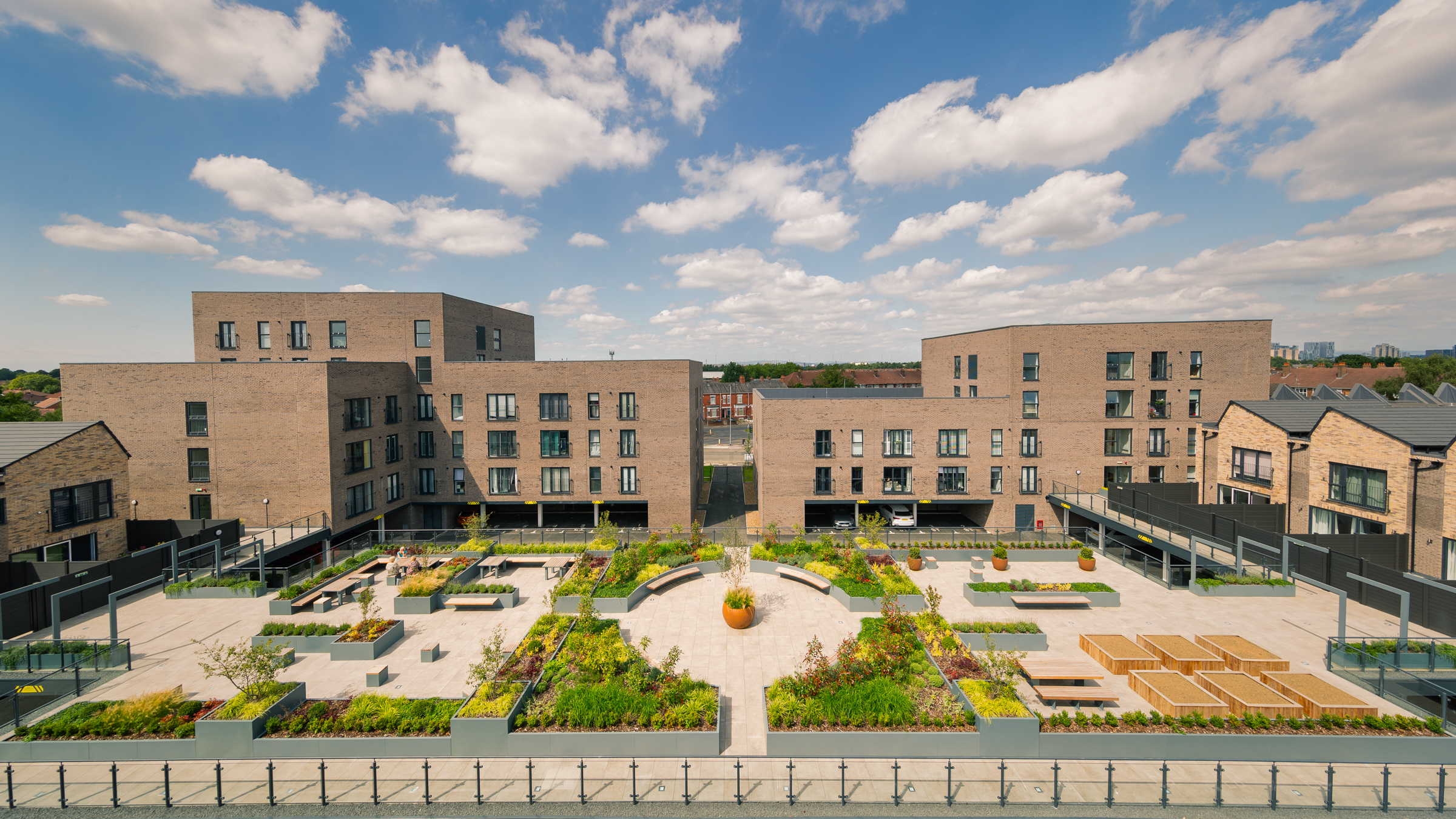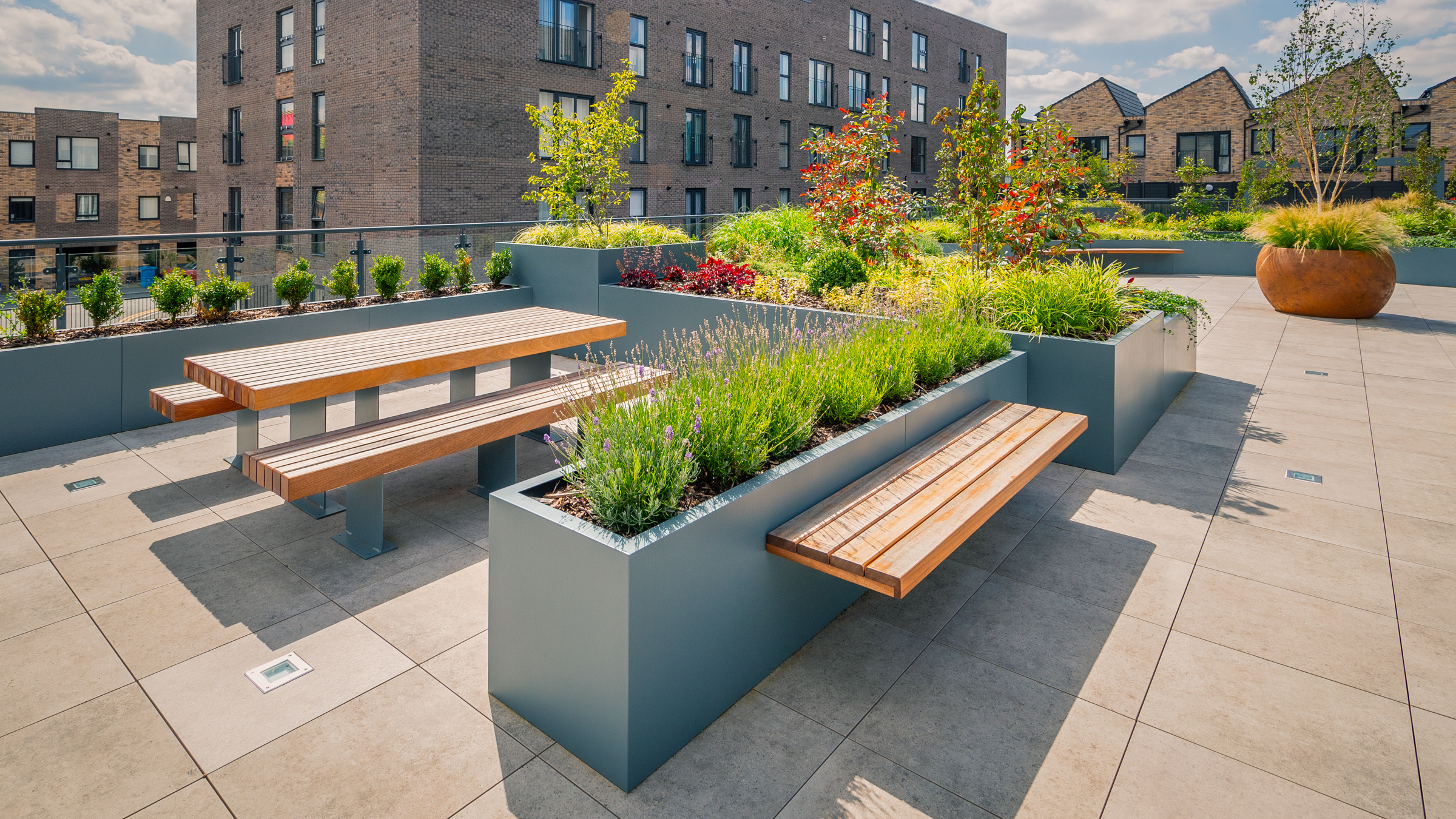 As part of the scheme there are 6 very large iroko timber clad GRP planters which create a kitchen garden for residents to plant and grow fruit and vegetables for their own use.
The project was designed by TPM Landscape, completed on time and beautifully planted up by Beech Landscapes.
Sky gardens such as these play a crucial role, improving biodiversity by attracting wildlife and filtering air pollution, something that is welcomed by UK Green Building Council – so much so they have now called for all new buildings and infrastructure to include nature-based solutions by 2030
This has been a fantastic project to be involved with, creating spaces for both people and wildlife to enjoy, it's wonderful knowing you're helping nature.