Stainless Steel Frame Planters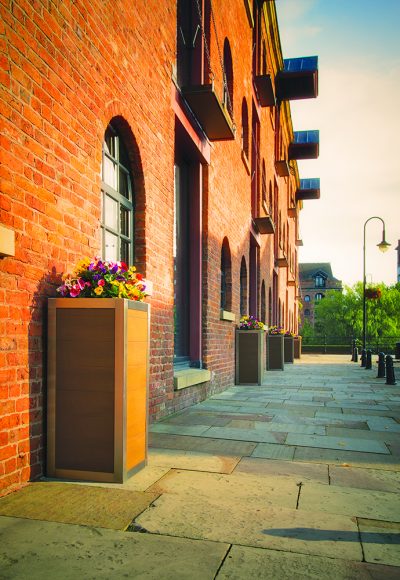 The Stainless Steel Frame Planter are a traditional style planter with a modern twist.
The Stainless Steel Frame planters are made in India and are made to a very high standard from 304 grade brushed stainless steel.
There are a variety of standard sizes in our imported range of Stainless Steel Frame Planters. Bespoke sizes can be made however, bespoke sizes are made in the UK from British steel and are often a higher price.
Choose a size of your choice and then choose from a wide range of infill's including distressed T&G, hardwood timber, slate effect, granite effect, wood effect GRP and GRP panels in any RAL colour. Composite wood also available as an infill.
Stainless Steel Frame Planters come in Three shapes, tall squares, troughs and cubes. The trough shaped planter size can also be used as a tall square planter. Please specify when ordering.
The infill is lined with GRP where necessary to ensure soil does not rot or corrode the inside of the planter.
The style of the infill for the Stainless Steel Frame Planters is only limited by your imagination.
Please note that these planters are not suitable for being placed near a source of salt water. (i.e. sea air) Please ask us to quote for marine grade stainless if required.
SSF1
SSF2
SSF3
SSF40
SSF50
SSF60
800 mm
1000 mm
1000 mm
400 mm
500 mm
600 mm
380 mm
450 mm
350 mm
400 mm
500 mm
600 mm
380 mm
450 mm
350 mm
400 mm
500 mm
600 mm