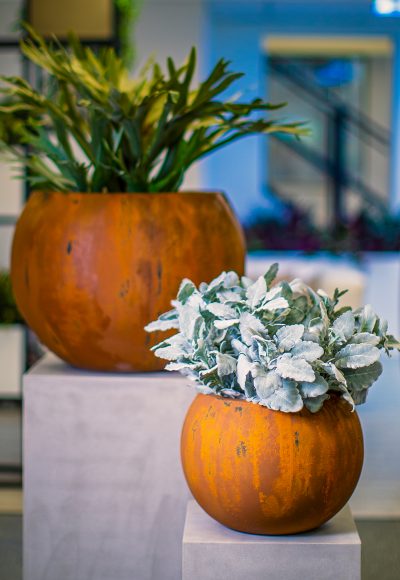 The classic Sphere Planter looks superb in a multitude of surroundings. It looks particularly stunning in metallic finishes and bright colours. Available in two sizes, the smaller predominantly suits indoors whereas the larger works well outdoors, yet as a pair they look beautiful in either setting.
Due to the lip the internal measurements at the neck of the planter are 190 mm and 310 mm respectively.
Also available in any RAL colour matt, satin or gloss finishes.