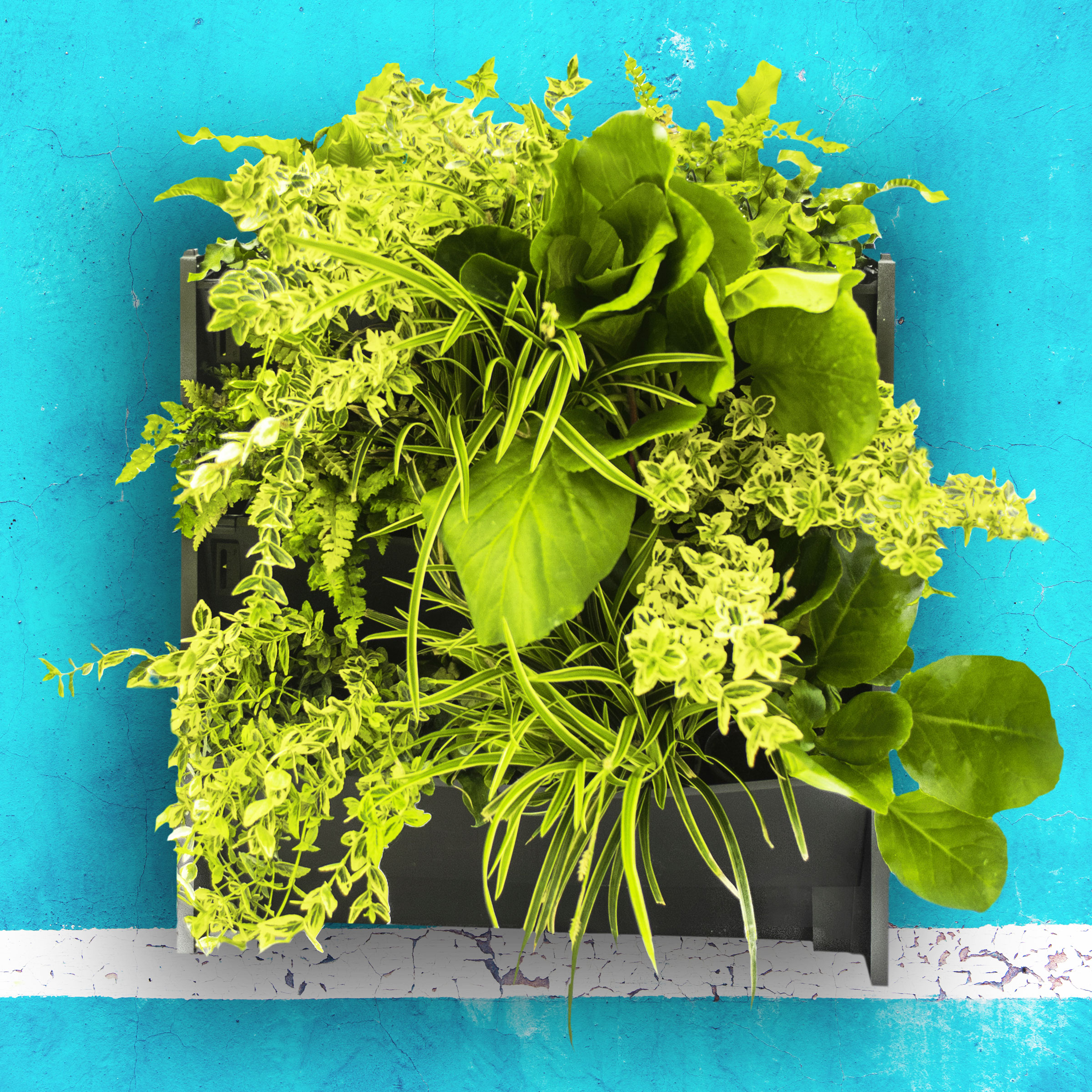 PlantBox is a simple to install, lightweight vertical garden, with a clever watering system that makes looking after plants so easy!
It is available in sets of 3 troughs, 5 troughs, or 10 troughs which create a living wall 1.2 metres across and will transform a plain wall into a green/floral oasis.
You create a living wall by stacking each trough together and simply fixing them to a suitable wall.
Each planting trough has a 1.8 litre water reservoir. That's enough for 1 or 2 weeks, depending on location, weather and how thirsty the plants are. So no need for daily watering! The reservoir and wicking-felt means that plants take up water as they need it, so you don't need to worry about over-watering either. A water level indicator on each trough of your PlantBox living wall means the plants will also tell you when they're thirsty.
The troughs have a good planting depth for a huge range of foliage plants, perennials, annual flowering plants, vegetables, herbs and salad crops. So what are you waiting for – get creative!
• Stackable, with strong clips to hold the troughs in place
• PlantBox is 60cm (length) x 20cm (height) x 15cm (deep) meaning maximum versatility
• Water reservoir (holds 1.8 litres)
• Capillary wicking felt allows plant roots to draw up water as needed
• Water indicator tells you when to fill up
• Each planting trough is 12cm deep and holds 3-6 plants (depending on what you're planting…)
• Suitable for ordinary, multi-purpose compost (if using four 1LTR sized plants, you will need approx. 4-5LTR of compost per PlantBox)
• Small footprint, so it's ideal for balconies, roof gardens, patios or conservatories.
• Easily attached to boundary walls, fence posts, balcony railings or conservatory walls.
• Made from 100% recycled plastic, making the most of our household recycling
• Made in England
NOTE: PlantBox requires fixing back to a suitable wall or structure to avoid serious injury. If in doubt, or if you have specific project requirements please contact one of the team at Europlanters who will be able to assist you with your living wall installation.
* height if placed on top of each other
PLANTBOX3
PLANTBOX5
PLANTBOX10