The LCFC Training Facility Project
Leicester City Football Club began a major off-field investment plan, in the shape of a new state-of-the-art training ground designed to offer facilities that should rival any in the world. The building of this state of the art training centre was a bid to help attract top players to the East Midlands and see Leicester's progress as a club.
KSS Architects, who designed the impressive plans for City's new training facility in Seagrave, created something to reflect the owners' ambition to keep the Club competing at the very highest level.
The project on the 185 acre site, included the construction of 21 playing surfaces including 14 full-size pitches.
7,140 – tonnes of grass seed were used to give life to the array of pitches along with 75,000 – tonnes of rootzone (highly versatile soil) which was applied to all grass pitches.
A show pitch was built with a 500-seater stand to host matches on a regular basis, allowing academy teams to play in a match environment.  A full-size indoor pitch based in a signature building that moulds into the landscape forming the centrepiece of the development. This building is used as an integrated training centre for first-team and academy squads. Inside includes fitness and hydrotherapy suites, rehabilitation areas and dining facilities. There is also a 9-hole recreational golf course and sports turf academy with facilities to train the next generation of elite ground staff. The main training centre building also includes 35 bedrooms so players can stay at the site.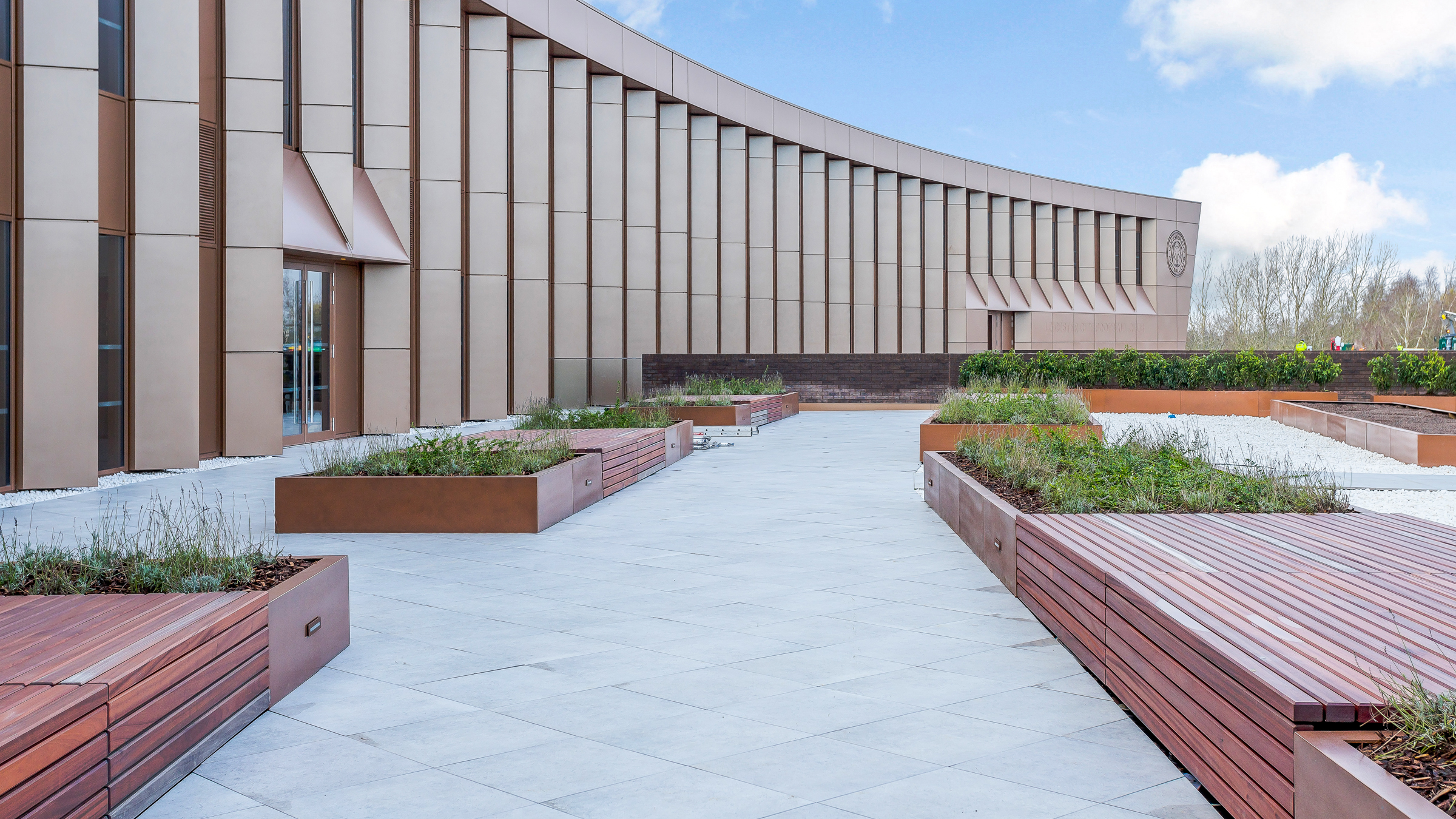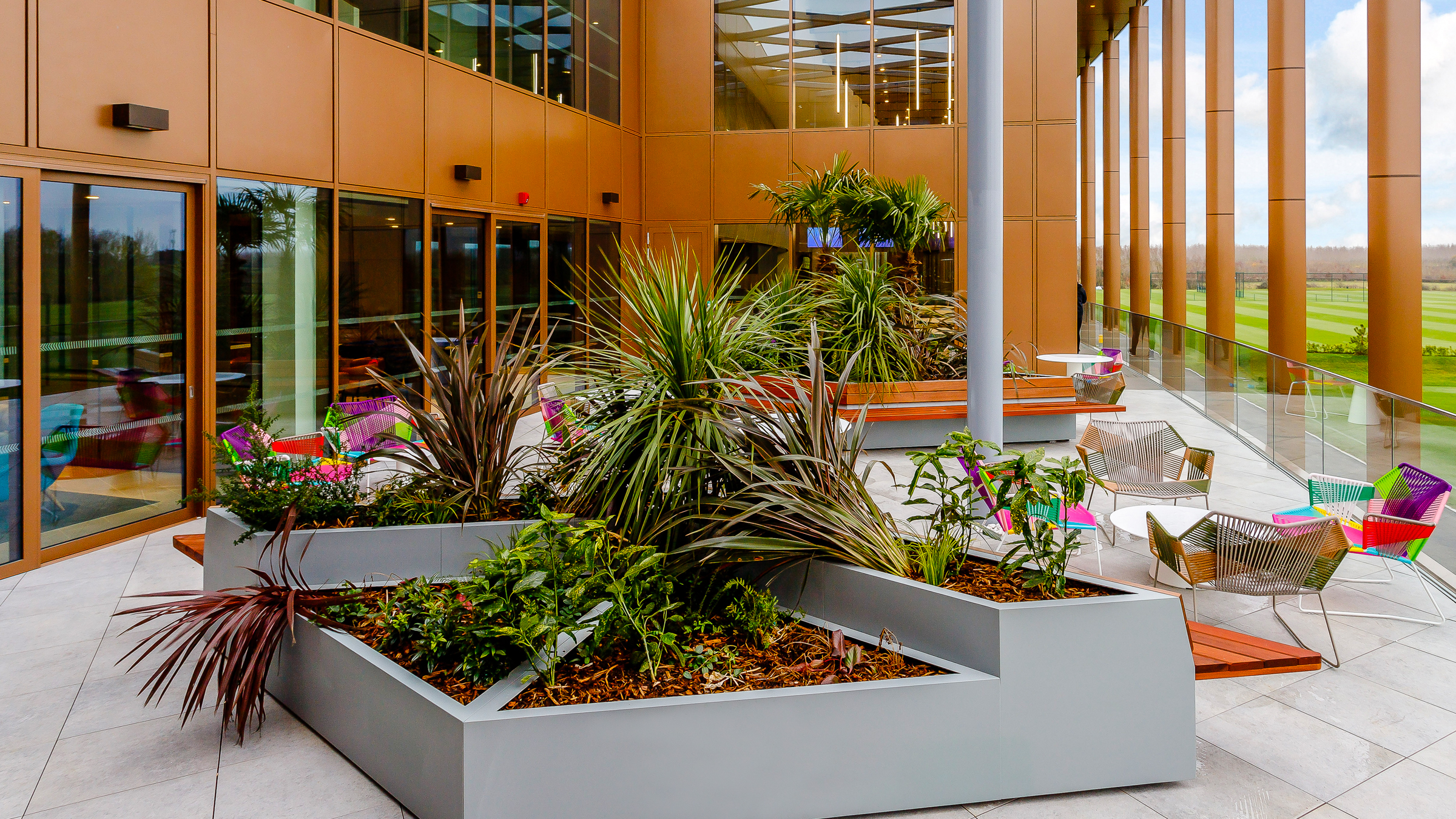 Images courtesy of Green Squares Products who supplied and installed the paving and decking on the project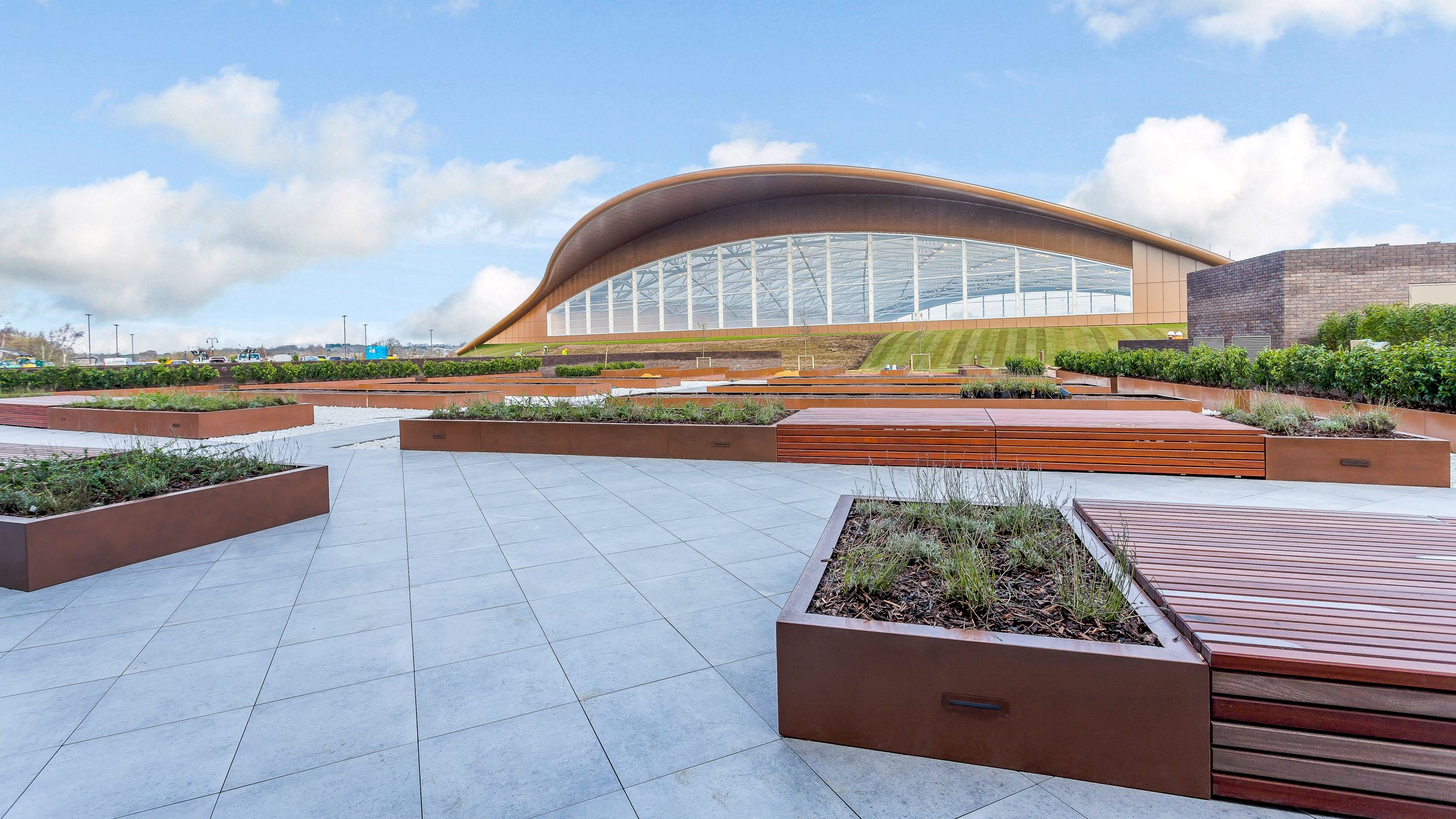 Off pitch 21,593 new trees including conifers have been planted across the site with 18,548 new climbers and shrubs throughout the training ground's land. 86,000m2 of seeds have been planted all of which to attract the abundance of natural wild animals in the area and to provide a safe habitat for the indigenous wildlife.
Europlanters manufactured and installed 600m2 – raised planters in corten effect finish to compliment the contemporary building.
Many of the planters are being used for the growth of herbs and vegetables. Benches on angular planters were also manufactured and installed by Europlanters on the two large terraces overlooking the grounds.
The seven-building complex includes a dedication to Vichai with the administrative and medical hub named after the late owner.
The facility seeks to combine the best practice in elite sports training with a celebration of the Foxes culture and ethos.