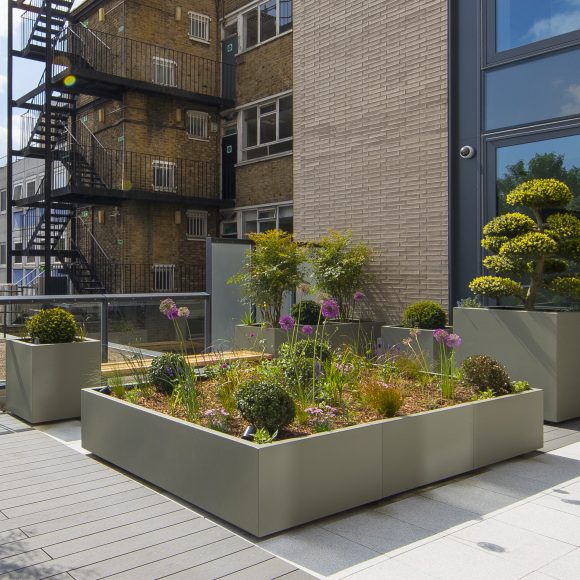 The Large Trough can be used in a variety of ways to make larger raised planting beds. Perfect for larger gardens and commercial projects. As these troughs are made from lightweight GRP they are also great for roof terraces.
All our Large Troughs are made with a strong interior membrane and have internal bracing.
To see more troughs in our range please see our Regular troughs, Extra Large troughs and Tall troughs .
All our troughs can be bolted together to make seamless planting areas at the top of the planters.  
Also available in any RAL colour matt, satin, gloss metallic or special finishes such as concrete or Corten steel effect.
1600 mm
1350 mm
1350 mm
1500 mm
1500 mm
600 mm
900 mm
675 mm
900 mm
500 mm
600 mm
420 mm
420 mm
600 mm
600 mm