Europlanters worked closely with Town and Country Gardens on Laser House, a refurbishment of a former gin distillery and printing press in Clerkenwell, London. 

The aim of the project was to fuse art and architecture creating almost 88,000 sq ft of office, restaurant and retail space for creative industries.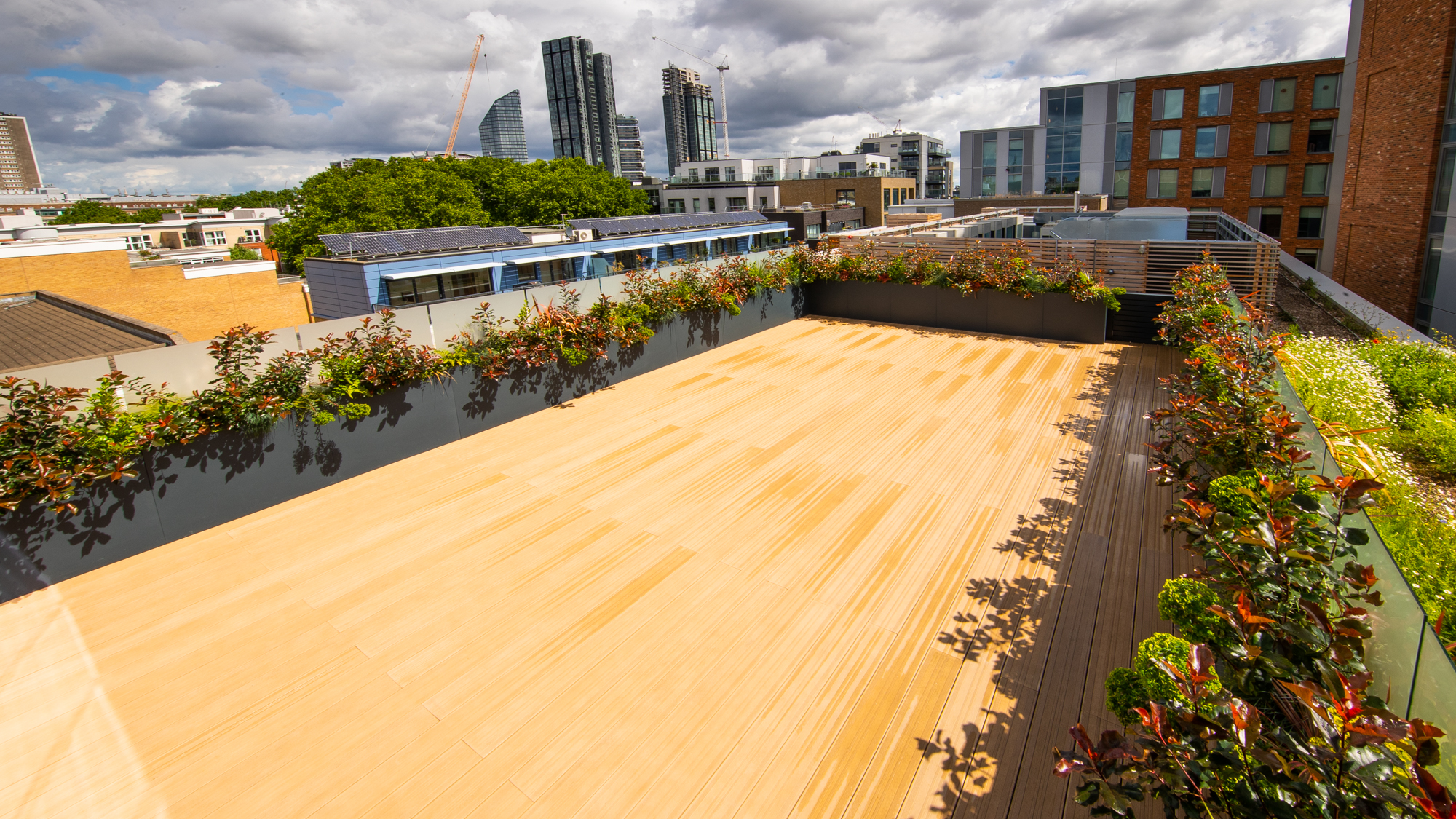 When planning permission was originally applied for there was an issue with neighbours being concerned about their privacy and the new build blocking out their light. This was finally resolved by adding smoked glass panels to our planters on the perimeter of the building. This allowed light to shine through and permitted the neighbours to keep their space private.

Ten large bespoke planters in RAL 3004 were installed in the courtyard and 42 large bespoke GRP planters clad with timber slats were situated on the 3rd and 4th floors.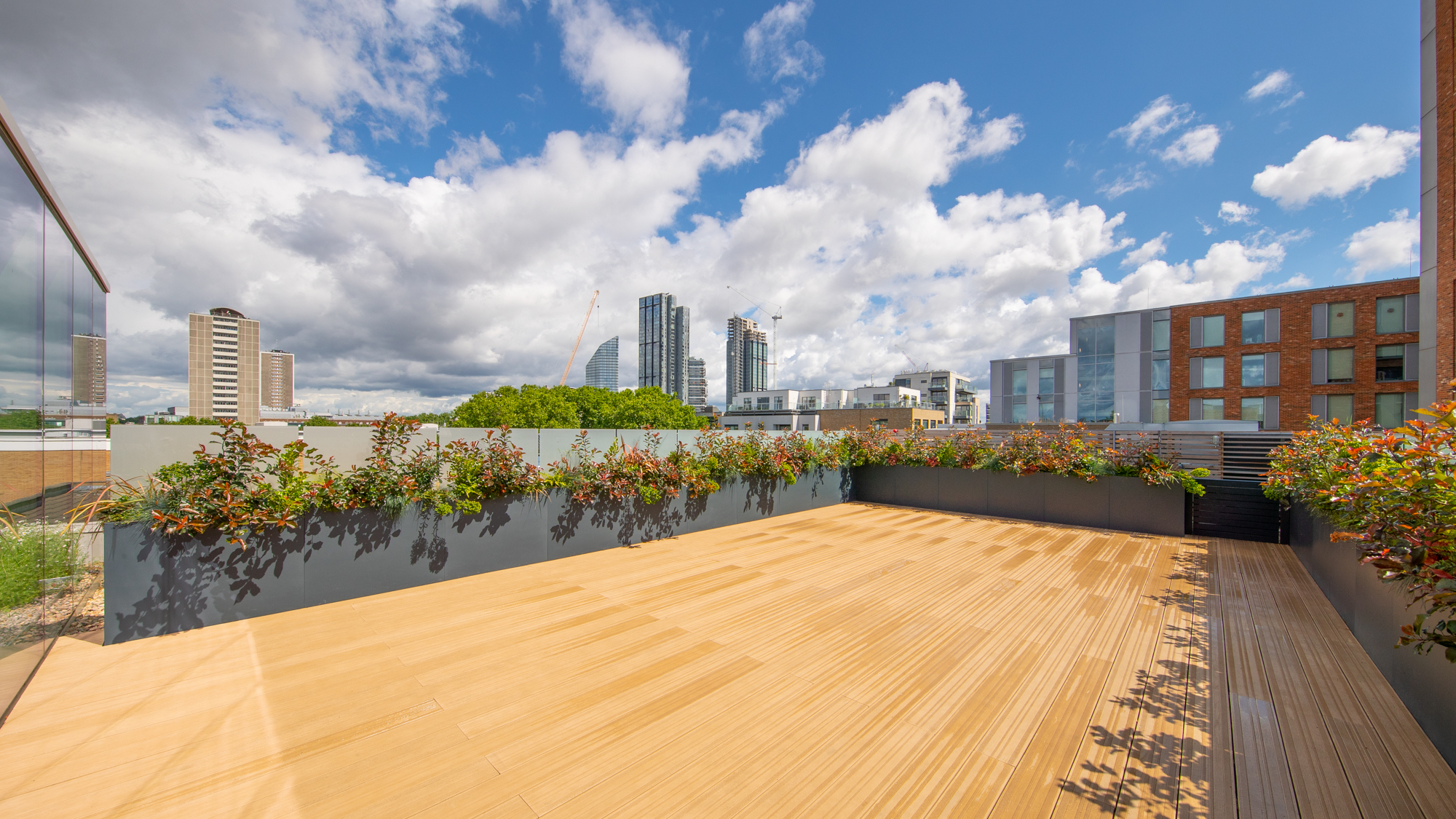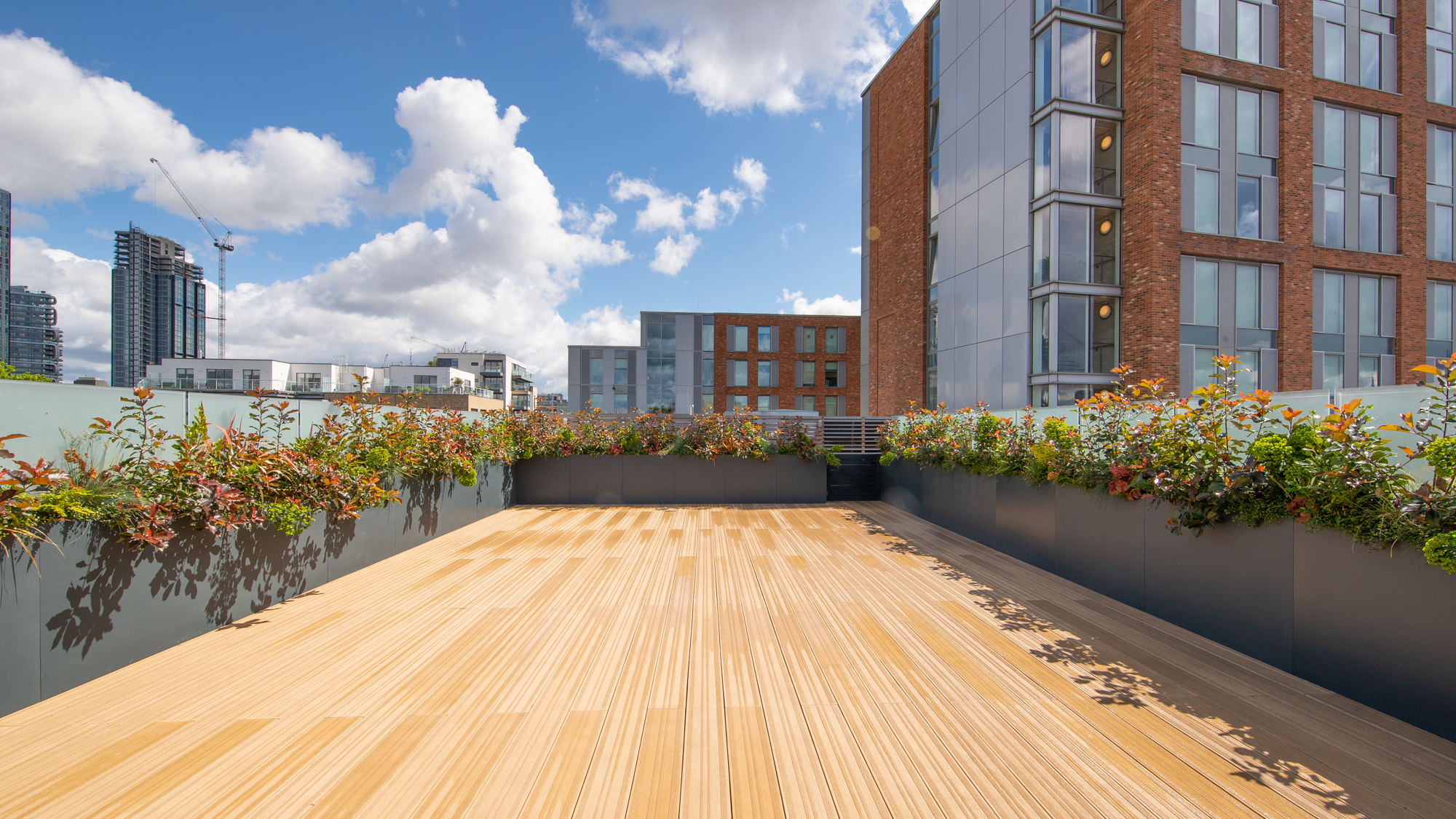 Located between the Barbican and Clerkenwell in London's most exciting creative sector, Laser House has been dramatically reimagined with the development of over six storeys, to accommodate more than 850 people.

The original building has been largely preserved, with construction of extensions to the building fronting Goswell Road and Pear Tree Street, with a new entrance lobby and private gallery all topped with 10,000sq m of green roof on the terrace above.