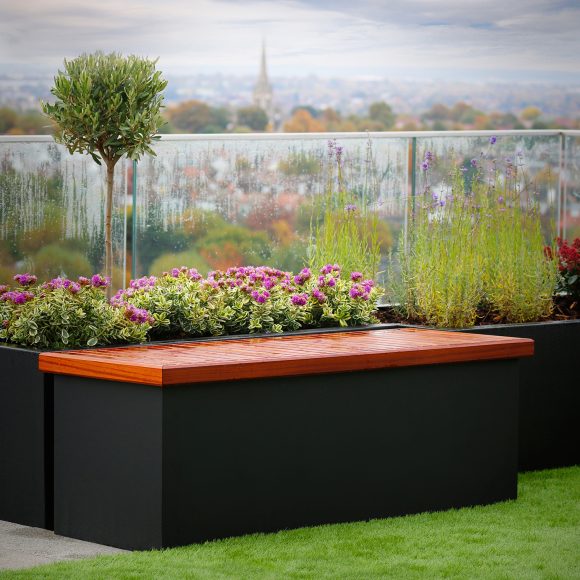 The Hidden Storage Bench has a GRP base which can be made in any RAL colour and a choice of hardwood lid which also has GRP lining to ensure that it is waterproof.
Perfect for storing cushions, small gardening equipment and other garden items when not in use.
Bench 23 has a powder coated metal frame.
Hidden Storage Bench 1-3 have the timber slats vertically across the lid and Benches 13 – 15 have the timber slats horizontally across the lid.
There is a variety of responsibly sourced (FSC) hardwood timber to choose from including Sapele, Cumaru, Western Red Cedar and Iroko. Please ask for further details.
BENCH1
BENCH2
BENCH3
BENCH13
BENCH14
BENCH15
BENCH19
BENCH20
BENCH 23
1000 mm
1530 mm
1500 mm
1000 mm
1530 mm
1500 mm
675 mm
675 mm
1600 mm
400 mm
400 mm
500 mm
400 mm
400 mm
500 mm
450 mm
450 mm
800 mm
400 mm
400 mm
500 mm
400 mm
400 mm
500 mm
500 mm
500 mm
500 mm