The Charlotte Street Project
80 Charlotte Street is a major mixed-use development in the heart of London's Fitzrovia redeveloped by Overbury Plc. This regenerated building occupies an urban block with the adjacent Asta House, delivering over 320,000ft₂ of workspace, 55 new apartments, a café, a restaurant and the new Poets Park on Chitty Street.
The main block was originally built in the 1960's as the Post Office headquarters with the new building now three floors higher than the original. This takes the building from 7 to 10 storeys high and now links the floors to make one building, now 90m square. The architecture imaginatively combines the existing fabric of the building with new-build elements and is characterised by the various facade treatments and terraces.
The new levels are set back to reduce the size, providing the terraces with unrivalled views over Fitzrovia, the nearby BT Tower, and out towards the City and the river.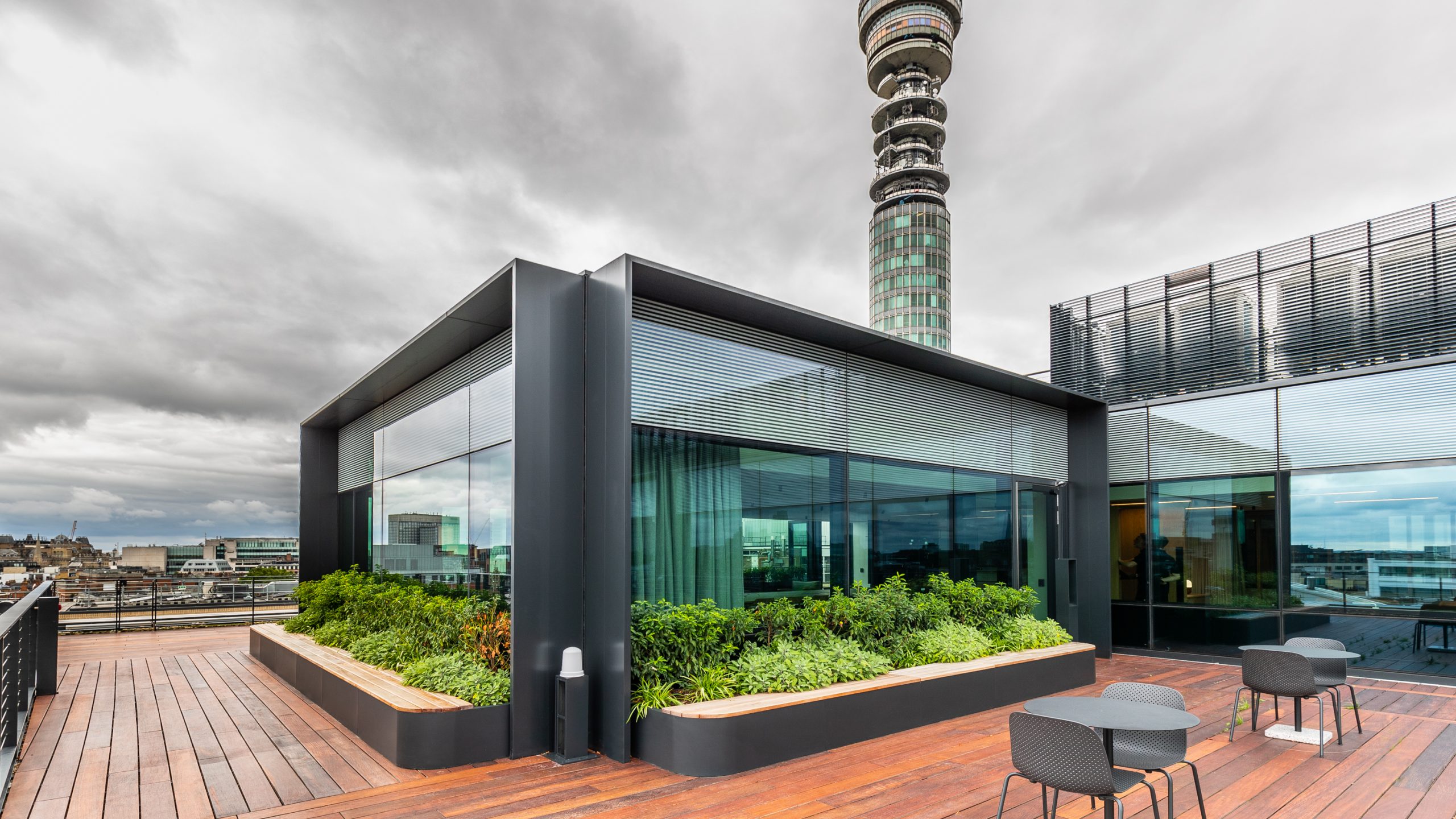 The ground floor has been designed to act as more than a commercial reception, offering space for tenants to use for events and social activities.
An island café-bar caters for both tenants and the public, while tenants and guests can also take a dedicated lift to the roof terrace, where a second bar benefits from stunning views across North London and the City.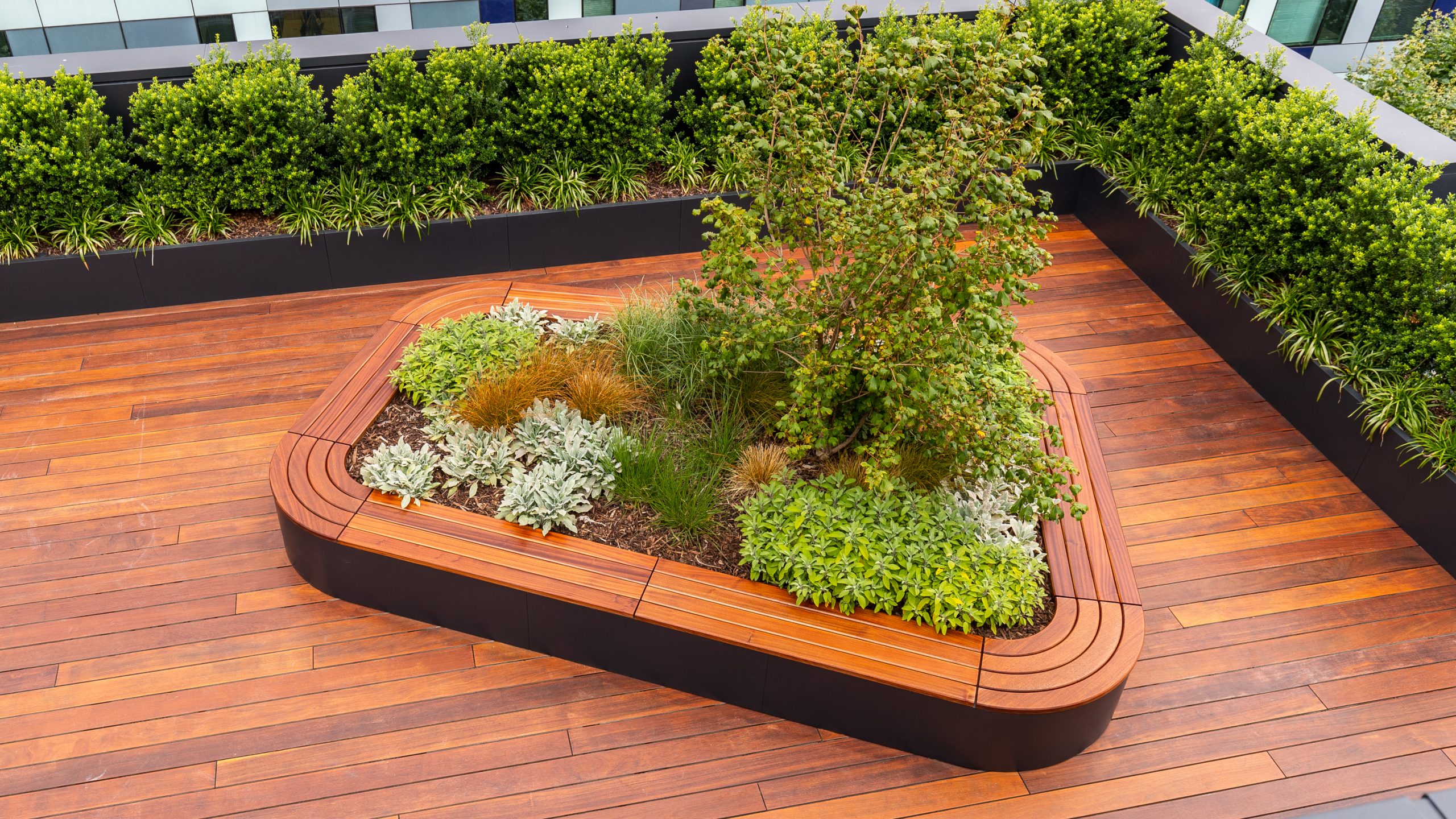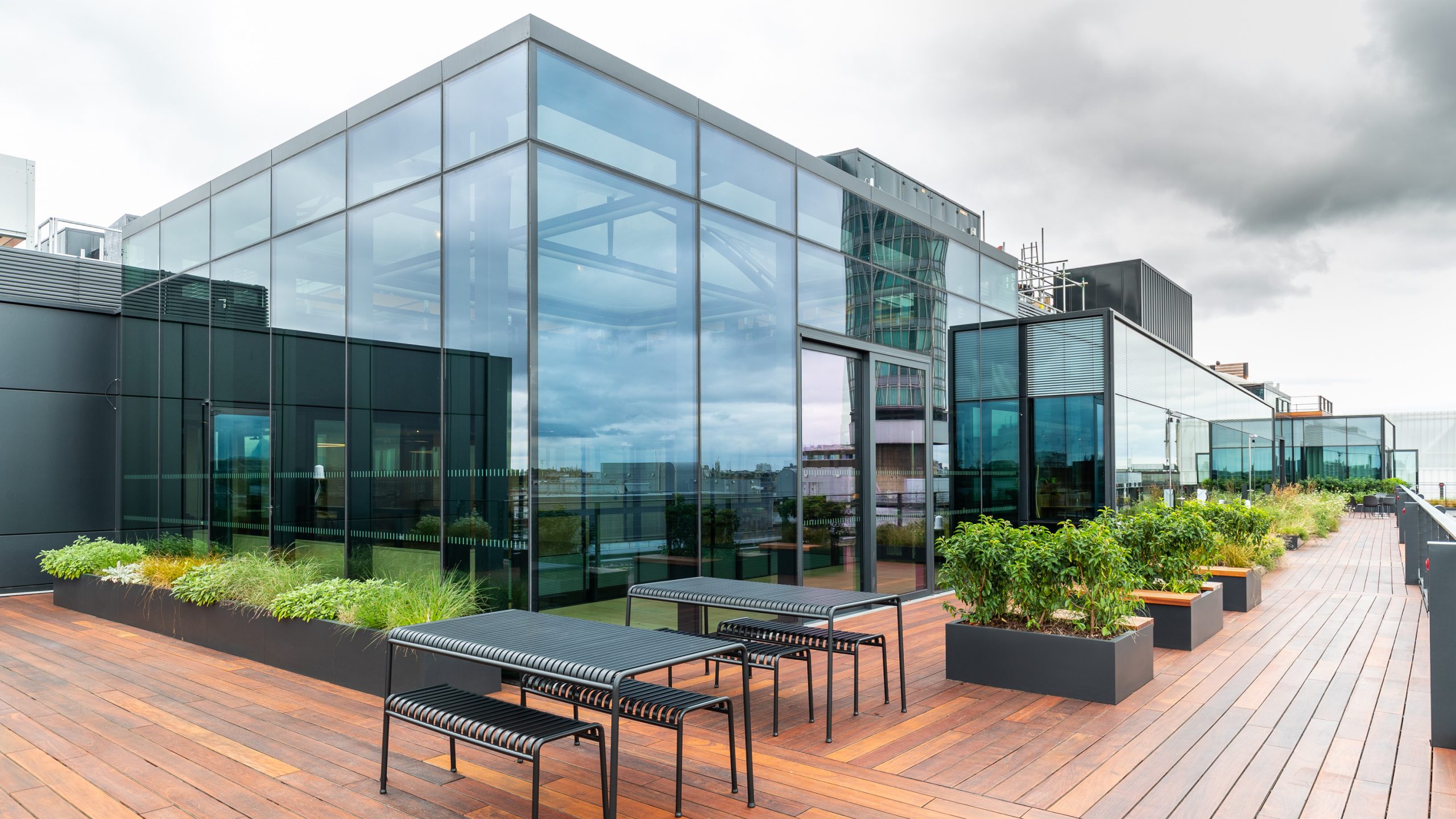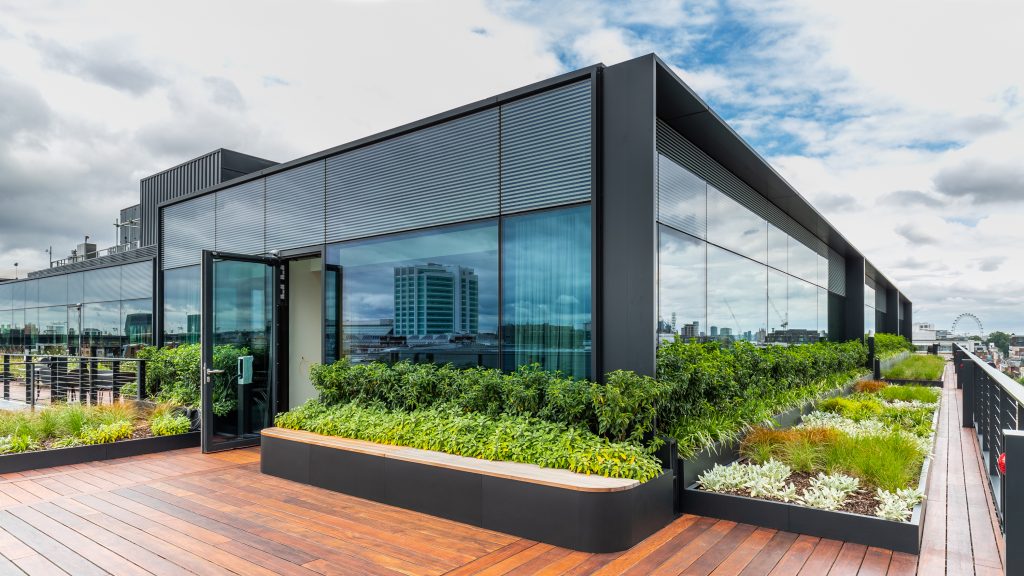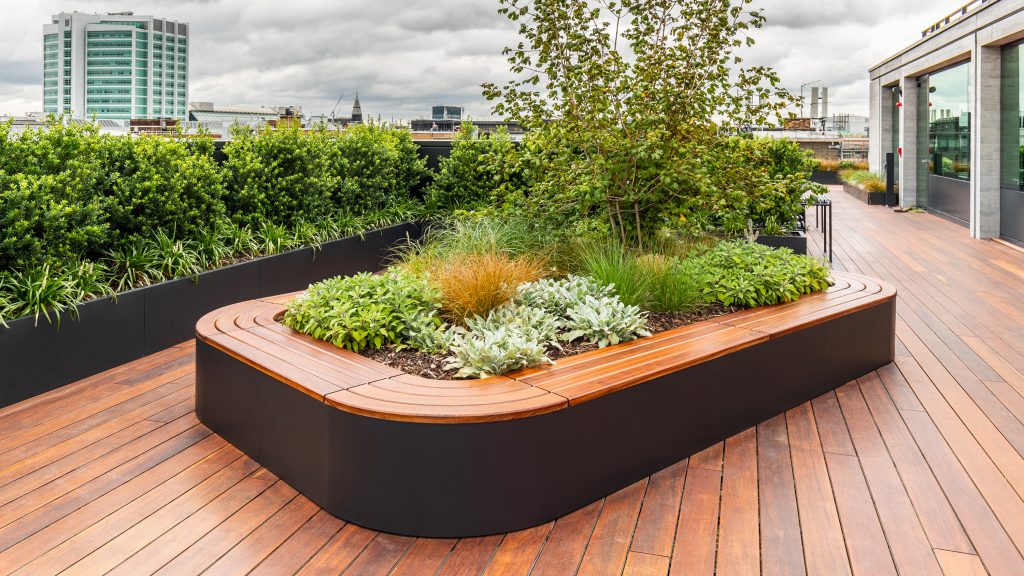 Europlanters worked closely with MA design and Barton Willmore Landscape Architects to design and build more than 300 large planters, which created the planting beds and 45m of seating for the new terraces.
The intregrated benches were precisely cut to curve at the corners and were made from sapele timber.
The GRP planters and benches were finished to compliment the building exterior and the timber decking.
Each of the planting beds were then superbly planted up by Oasis Plants.