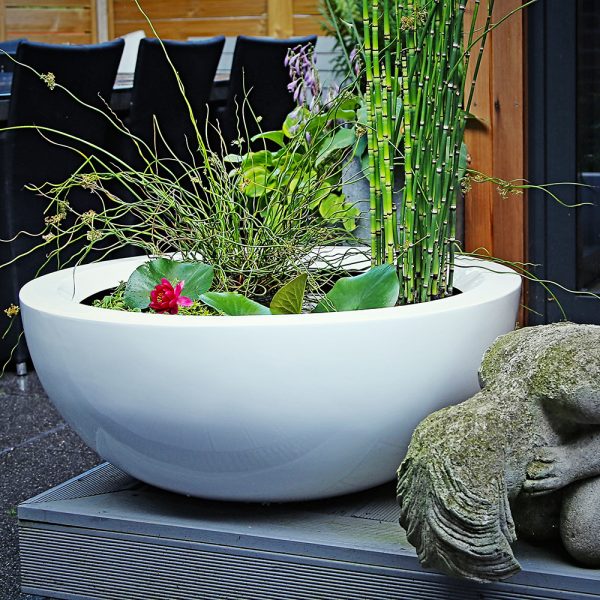 The Bowl Shaped Planter is available in five different sizes. These bowls are a perfect addition to any home singularly or as a group.
The larger bowls make great water features for small spaces, whereas the smaller bowls are perfect for floral displays. A set of  three of the larger size bowls looks stunning with seasonal planting.
Bowl 60, Bowl 80 and Bowl 100 all have a flat base, perfect for sitting on the ground. Whereas Bowl 45 and Bowl 70 have a round base, perfect for hanging.
Also available in any RAL colour matt, satin or gloss finishes.
Bowl 45
Bowl 60
Bowl 70
Bowl 80
Bowl 100
450 mm
600 mm
700 mm
800 mm
980 mm
450 mm
600 mm
700 mm
800 mm
980 mm
200 mm
240 mm
300 mm
330 mm
410 mm